NWBB Gifts its 200th Service Dog to a Veteran
Founded in 2012 In Battle Ground, Washington, Northwest Battle Buddies was founded with the desire to say "thank you for my freedom" in support of our Veterans. Many American Heroes return home to find their greatest battle still awaits. For a Veteran with Post Traumatic Stress Disorder (PTSD), the battle is never over. They come home and find everything has changed because they have been changed. Northwest Battle Buddies gifts professionally trained service dogs to Veterans battling PTSD, helping them regain their freedom and independence.
11 Years of Serving Veterans
In just over a decade, Northwest Battle Buddies has paired 200 service dog teams. But the 200th Veteran to graduate from our program has a unique and touching story. Ryan came to Northwest Battle Buddies in the fall of 2018 after 2 tours in Iraq with the 101st Airborne Infantry, the weight of his trauma was crippling. Ryan's battle scars from his service may not have been visible, but they were affecting his daily life. According to Ryan, "I was socially withdrawn, chronically anxious, and had little hope for my future. Until I started my journey with Northwest Battle Buddies."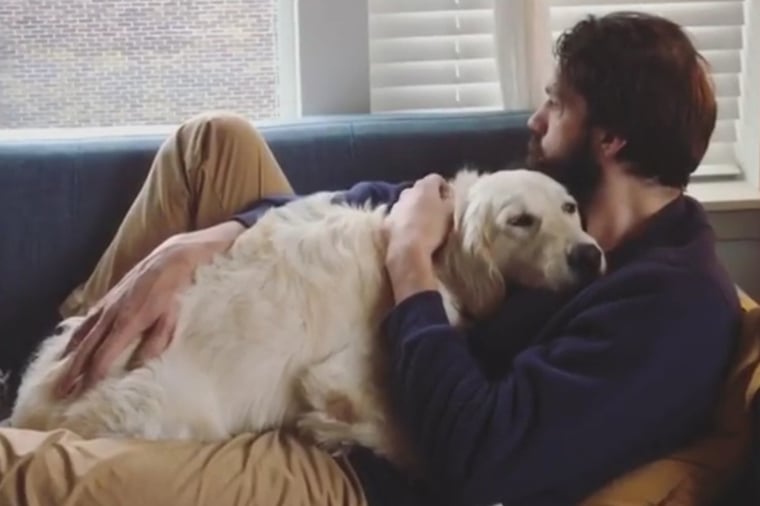 Ryan + Bullet
When he first entered the program, Ryan was paired up with his Battle Buddy, Bullet, "a beautiful English cream golden retriever and the kindest soul you could ever meet." Though he initially struggled with adjusting to life with Bullet, he knew that Bullet always had his back. Ryan's life became more fulfilled with Bullet by his side, "I stopped self-medicating, started advocating for myself, and became more comfortable socializing out in public." In the three years they were together, Ryan worked on his marriage, advanced his career, and he became a homeowner. Ryan said, "The dreams that I never thought were attainable started coming to fruition, and, for the first time in as long as I could remember, I was happy and comfortable."


Unfortunately, Ryan and Bullet's time together was cut short. On New Year's Eve, 2022, Bullet passed away suddenly from a rare heart condition. Ryan was absolutely crushed after the loss of his best friend. "On the night Bullet passed, I contacted Northwest Battle Buddies to inform them of what had happened. Their CEO, Shannon Walker, called me immediately to pledge that her support for my family and me was absolute." Ryan recounted. Shannon and her team immediately got to work on the training and logistics necessary to get Ryan a new Battle Buddy to fill his now-empty post.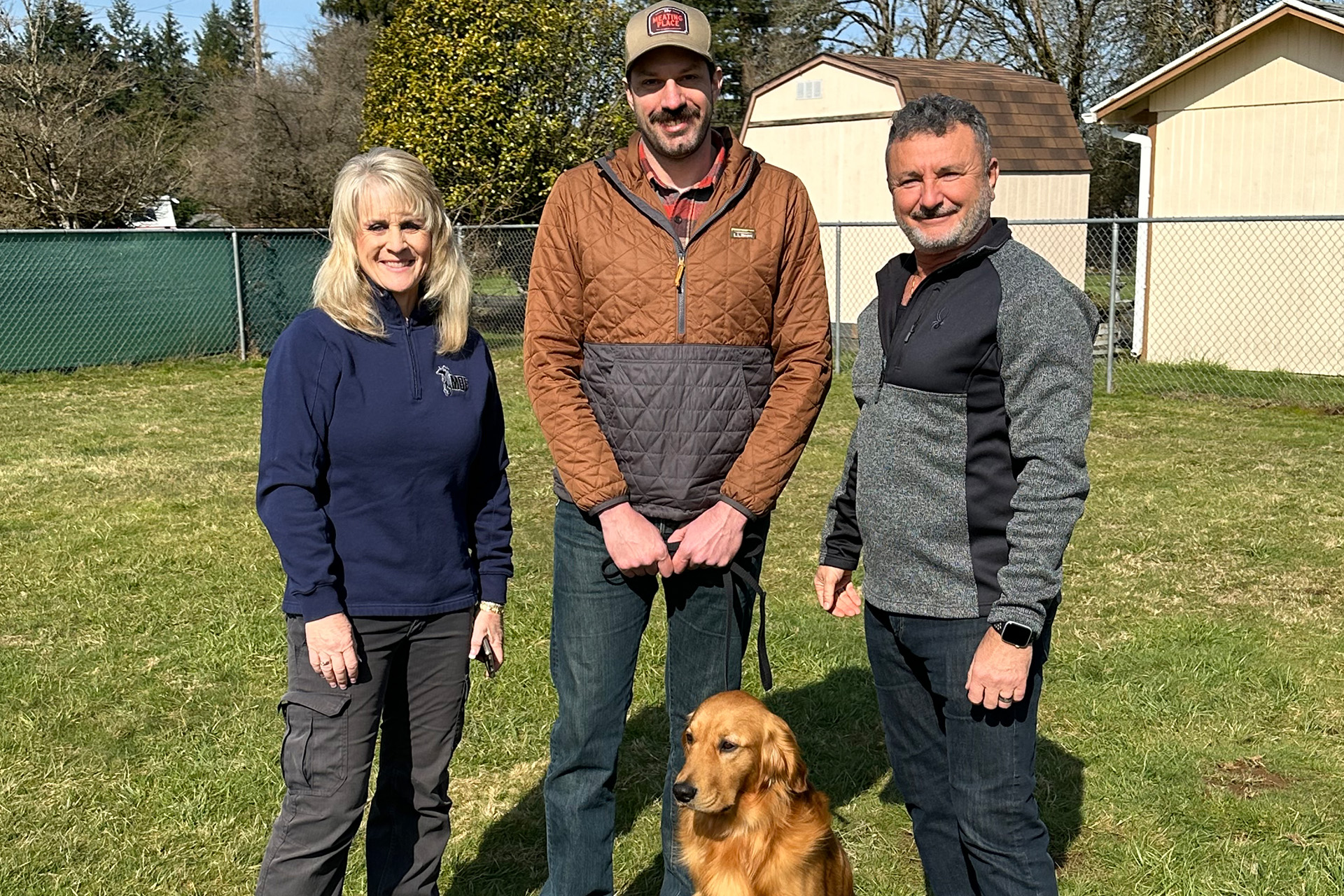 Meeting His New Battle Buddy
In a matter of weeks, they were able to get Ryan to the Northwest Battle Buddies facility to join a new graduating class of Veterans and meet his new best friend. Ryan was paired with Twitch, a handsome mahogany-colored golden retriever. Ryan said, "When I met my new battle buddy Twitch and started training with him, it felt like coming home again. I am looking forward to continuing my healing process with Twitch, and I can't thank Northwest Battle Buddies enough for the person I am today."


Though most Northwest Battle Buddies service dogs are expected to have eight to ten good working years, there are sometimes unforeseen circumstances that cut that time short, like what happened with Bullet. The commitment that Northwest Battle Buddies makes to its Veterans is a lifetime one. Once the service dog is ready to retire, the dog becomes a pet in the home, and the Veteran is placed at the top of our list to receive their next service dog if they are willing. If their dog passes away, the same is true, and the Veteran is added to the top of the list for a replacement service dog.
Northwest Battle Buddies is truly grateful for the service to our country that our Veterans have provided and seek to continue supporting Veterans by gifting them life changing service dogs for many years to come. Help us continue our mission of support by pledging a donation to our organization.