How Do I Become a Puppy Foster?
There are many ways to support Northwest Battle Buddies' mission to provide a professionally trained service dog to every Veteran that needs one, and one of the most rewarding is by becoming a puppy foster. Because we want to provide the very best experience for our dogs and Veterans, our requirements are necessarily strict. But if you meet our criteria, we want to hear from you. Here's what you need to know about becoming a foster family for Northwest Battle Buddies.
What does a puppy foster do?
NWBB fosters care for puppies who will eventually be put through a rigorous training process and gifted to Veterans in need. Foster families care for a puppy for the first year of their life and allow the pup to be a part of their everyday life, socializing them with friends and family. Keeping them safe and healthy until they enter the NWBB service dog training program.
How is fostering a service dog different from fostering a pet?
Fostering a future service dog in training can be different from fostering a pet because the dog must meet certain benchmarks in order to be ready for the training process and ultimately be an effective helper to its Veteran handler. We expect that foster families will take responsibility for potty training, crate training, and socializing the puppy, use only approved toys and treats, and follow all NWBB guidelines related to fostering and training the dog.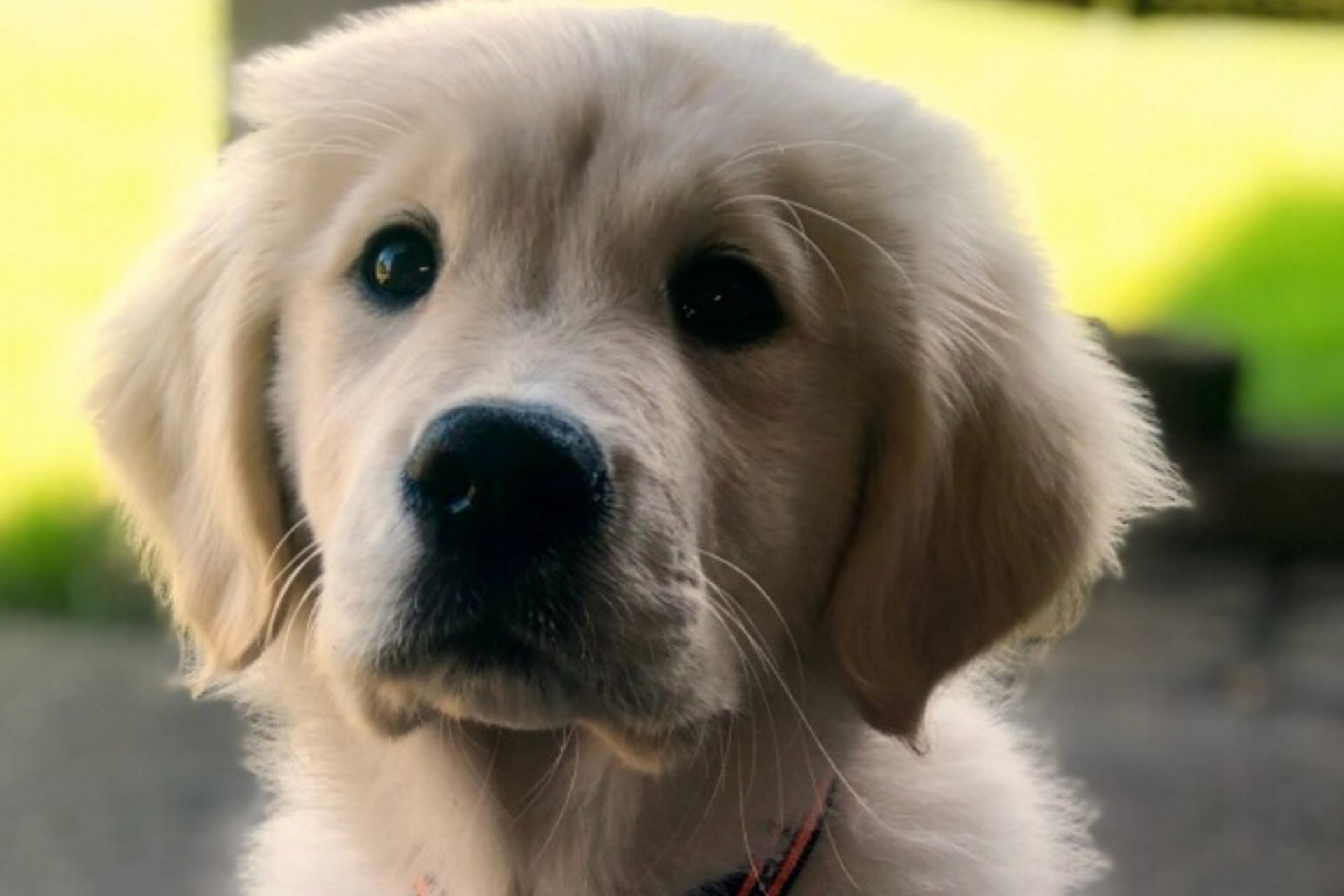 Why become a NWBB puppy foster?
Simply put, our foster families help us to make a real difference in the lives of American heroes. Your contribution is essential to our work, and you can care for your puppy foster knowing that it will provide life-changing support to a Veteran with PTSD someday. On top of that, caring for a puppy is a wonderful and rewarding experience by itself, and as tough as it may be to watch your foster dog move on to the next phase of the process, it will be well worth it. As one NWBB foster put it: "The joy and love she gave to us will live forever in our hearts."
What are the criteria for becoming a NWBB puppy foster?
In order to be a NWBB puppy foster, families must meet certain conditions. Here are the basics:
- Foster families must reside in Montana, Washington, Idaho, Wyoming, or Oregon
- Fosters must be committed to caring for the puppy for up to one year
- Fosters are responsible for the cost of food and other basic needs (approximately 80 dollars per month)This expense is tax deductible.
- Fosters must follow the vaccination and spay/neuter schedule set out by Northwest Battle Buddies.
- Fosters must follow all policies and guidelines set out by Northwest Battle Buddies, including training requirements, travel restrictions, care instructions, and more
-Fosters must pass a background check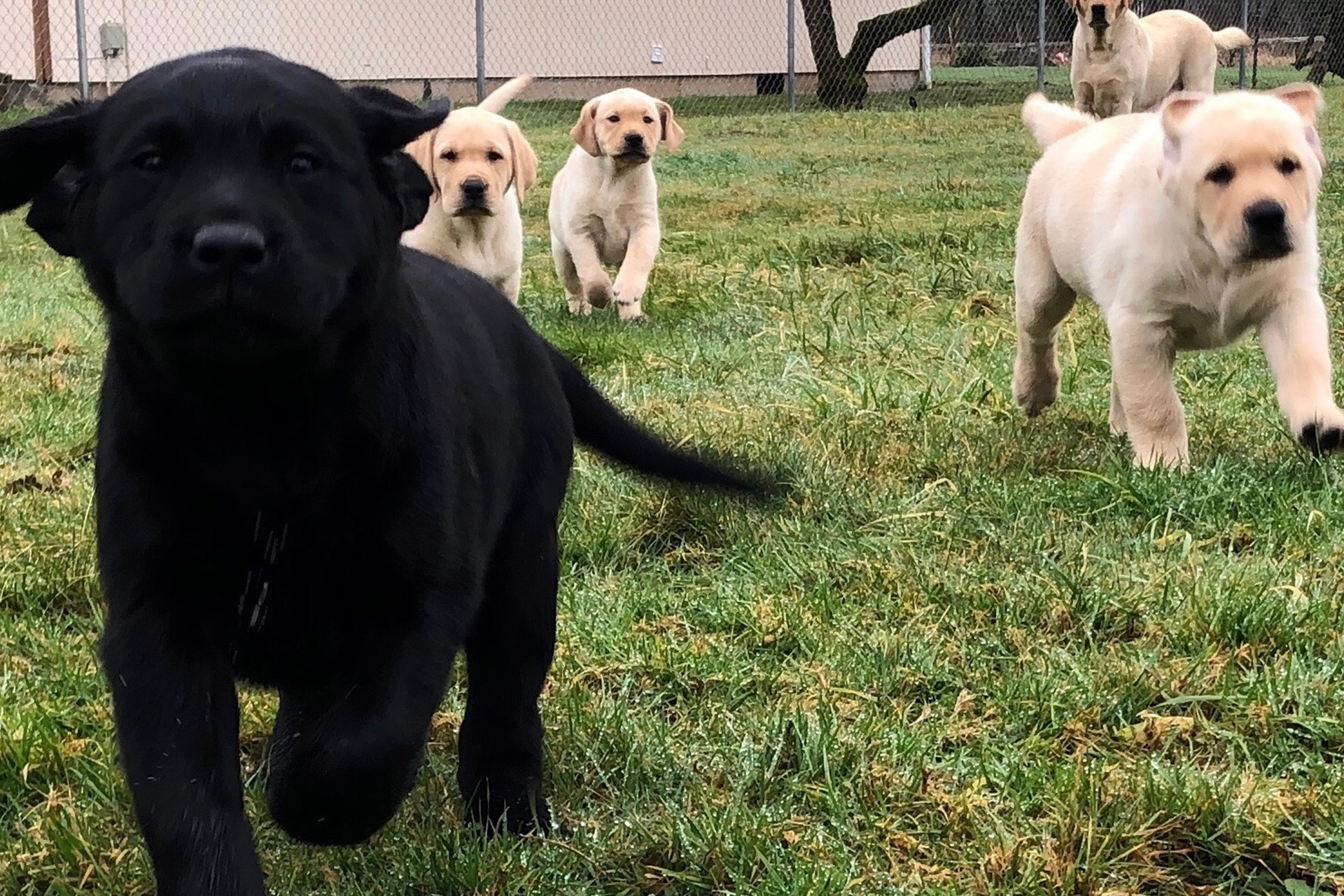 How does NWBB support foster families and puppies?
Fostering a puppy for NWBB is a big responsibility, but you won't have to do it alone. While foster families are responsible for their puppy's basic needs, like purchasing approved food and treats, NWBB will cover all veterinary expenses related to caring for your foster dog. More importantly, our foster coordinator and professional trainers will be here to answer your questions, provide any necessary training, and support and guide you all along the way.
How do I get involved with fostering a puppy for NWBB?
First, check out our puppy fostering protocol to find out more about what is required. If you have any questions, you can email our foster coordinator. If your family is up for the challenge (and reward) of becoming a puppy foster, you can start by filling out our short application. If you meet our basic requirements, our foster coordinator will follow up with you to begin a more thorough evaluation to find out if you and your home are a good fit for our program.
Northwest Battle Buddies has deep gratitude for everyone who supports and contributes to its mission, and there is a special place in our hearts for those who have the willingness and ability to take on the role of a foster family for one of our future professional service dogs. Without generous families like you, we could not provide these life-changing dogs to Veterans. If you want to make a difference in the life of an American hero, contact us today!