NWBB Spotlights Suicide Prevention Month
Each year, thousands of American Heroes return home and face the invisible wounds of war, too often without the help and support they need. According to the VA's most recent report, the suicide rate in 2020 was 57.3% times greater for Veterans than for non-Veteran U.S. adults, and every day we lose approximately 16 Veterans to suicide. Although some progress has been made in recent years, the report says that "more work is needed" to combat this difficult problem, and a new campaign is hoping to cut the Veteran suicide rate in half by 2030.
When it comes to Veteran suicide, one life lost is too many. September is Suicide Prevention Month, a time when survivors, advocates, and mental health professionals come together to shine the light on suicide and what we can all do to participate in preventing it. Northwest Battle Buddies is committed to doing its part by providing professionally trained service dogs to as many Veterans as possible because we know it works. Read on to find out more about how PTSD and suicide impact Veterans and how your support of Northwest Battle Buddies can help.
What is PTSD?
Post-Traumatic Stress Disorder, or PTSD, is an anxiety disorder that can happen as a result of experiencing trauma. Not all people who experience trauma develop PTSD, and the symptoms can vary from person to person. But one common thread is that PTSD gets in the way of a person's ability to thrive and can increase the likelihood that they will attempt suicide. Our service dogs help mitigate the symptoms of PTSD, helping provide freedom and independence to American Heroes.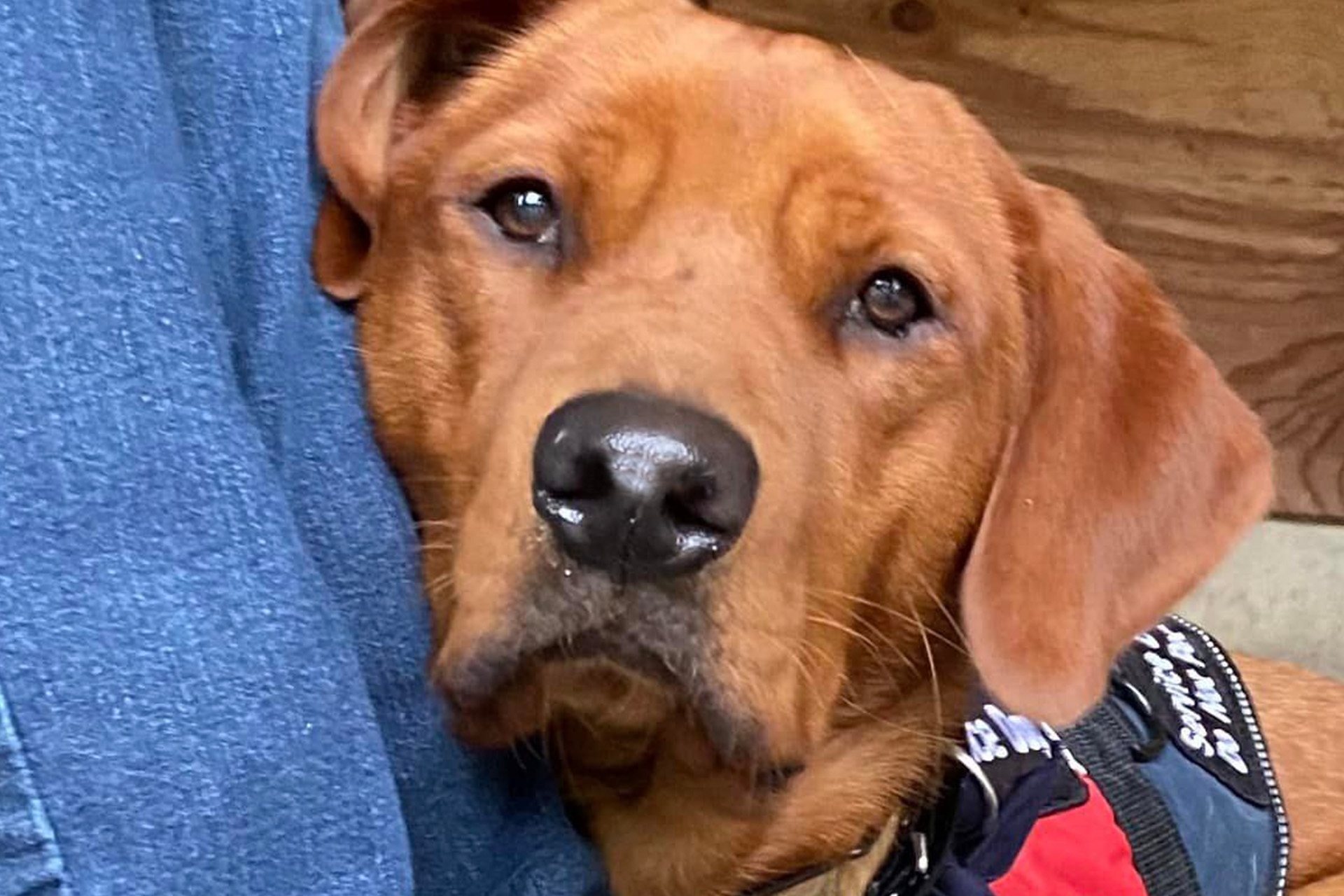 How does Northwest Battle Buddies combat Veteran suicide?
For Veterans who have gone through our program and been paired with a professionally trained service dog, Northwest Battle Buddies has a 100 percent suicide prevention rate. Our Veterans are leading happier and healthier lives with more independence as a result of our program and the support of their canine "battle buddy." Watch our video series, "A Vision of Hope," to learn more about our mission and hear firsthand how our program changes lives.
What is Operation Never Quit?
Operation Never Quit is a campaign inspired by one of our Veterans, Michael, who suffered so mightily from PTSD that he attempted to take his own life. With the help of his loved ones and intensive treatment, Michael made it through his darkest moment. A year later, Michael's life changed forever when he was paired with River, one of Northwest Battle Buddies' professionally trained service dogs. ONQ is a reminder that our commitment to helping American heroes is never over. To learn more about Operation Never Quit and how to sign up to be a monthly donor, click here.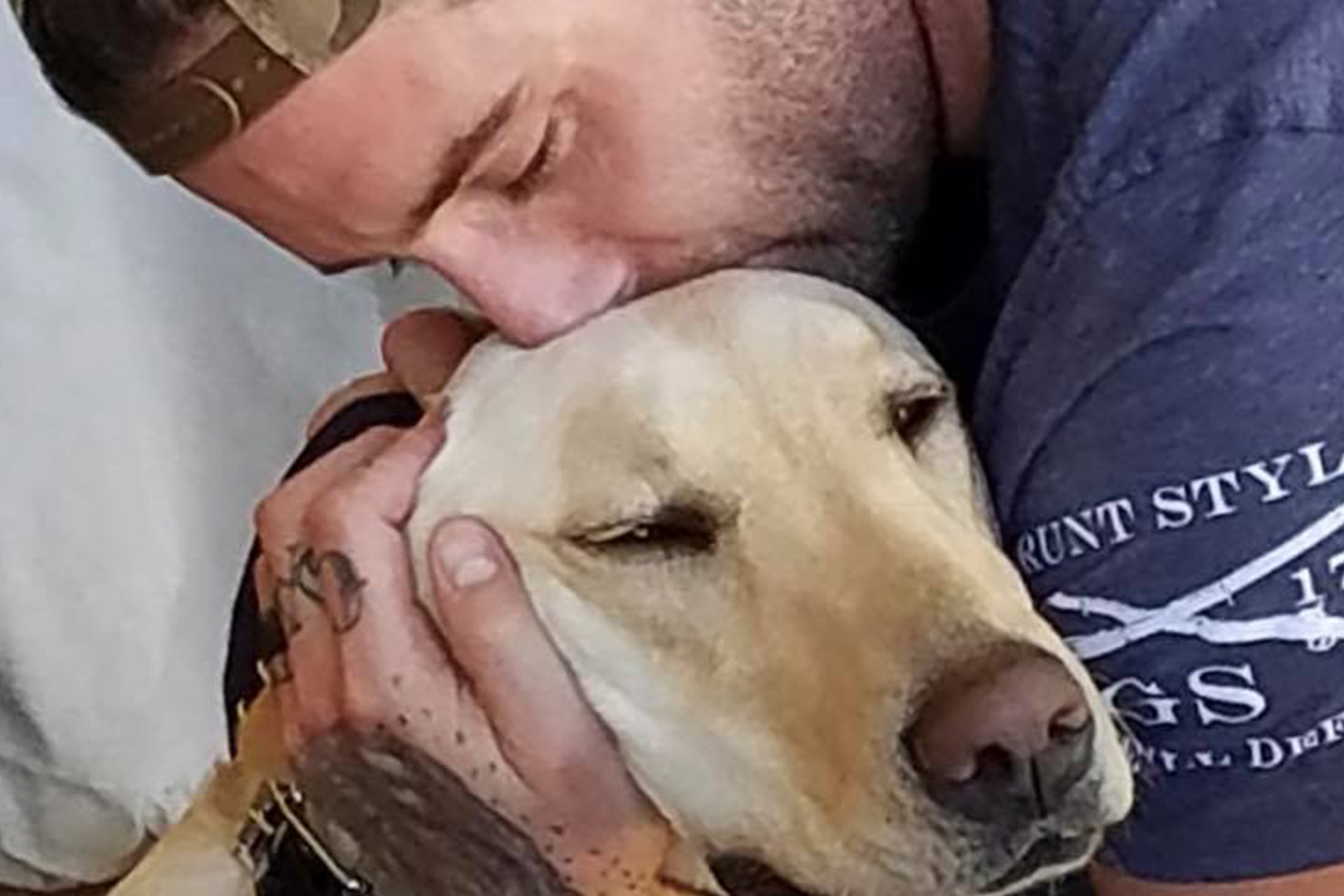 How can I support Veterans with PTSD?
If there is a Veteran in your life with PTSD, there are things you can do to support them. The American Foundation for Suicide Prevention offers a guide for talking with someone who is struggling, and a new campaign from the 988 Lifeline suggests several more ways you can "Be The One" to help someone in crisis.
Donating to Northwest Battle Buddies or referring a Veteran to our program is also a great option. Click here for more ways to help NWBB prevent Veteran suicide, one dog at a time.
If you are a Veteran with PTSD, you are not alone. Call the nationwide 988 Suicide & Crisis Lifeline 24 hours a day, 7 days a week, for help and support. This confidential, free support line has a specific option for Veterans seeking support, so don't hesitate to reach out for help.